Hi girls, Today we are Guide to you How To Use Facial Oil For Your all skin Problem. Oils have been used for hair and body care for a number of years. So why don't you just let our face indulge in these luxuries as well? As excited as we at BeautyGlown are about trying out new products we have found some amazing and affordable facial oils that work for each skin type! So let's begin!
How To Use Facial Oil For Every Skin Type?
Why do you have to face oils? Your skin will feel supple and plump, and the glow will be much better than you would have expected. The right way to do it is either to melt it with moisturizers or to use it on already moisturized skin.
Oily Skin:
Using essential oils is like adding flames to fire for an oily skinned beauty. But using sebum dissolving oil like jojoba oil can actually help control your shine. First, apply a lightweight and oil-free moisturizer and wait for it to completely absorb into your skin. Take your face oil with it.
*We Recommended :-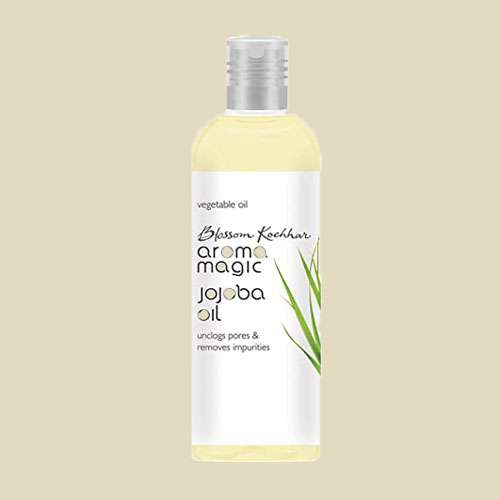 Dry skin:
A nourishing and ultra-moisturizing oil is an elixir for dry skin. And if you're one of those who fall under this skin type and aren't using gentle facial oils such as almond oil, you must start right now!
Add a few drops of almond oil to your night cream and let it seep into your skin. And if you're using a day cream with a hyaluronic acid, couple it with a few drops of almond oil and it's like a match made in heaven.
*We Recommended :-
Normal Skin:
For skin that only ever sees the occasional breakout and has never heard of dry patches, Argan oil will suit best. Start off with a cleansed face. Add 2-3 drops of argan oil to a muslin cloth and gently exfoliate using it.
Go in soft and circular motions. Wash off the oil after exfoliating. As argan oil is very potent and nourishing, 2-3 drops are enough to moisturize your face.
*We Recommended :-
Sensitive Skin:
Living in constant fear of breaking out and products reacting poorly is just another day in a person's life with sensitive skin. It can turn out to be the best for you to depend on natural essential oils. For many nutritional reasons, Moringa is known as the Miracle Tree.
It is lightweight, super hydrating, and packed with antioxidants that heal and promote cell regeneration. You may even put it under your makeup to make it look shiny and elegant. Find your match and let the miracle oil do its best.
*We Recommended :-
How To Use Facial Oil For Every Skin Concern?
Each of us has some kind of skin insecurity we'd love to banish. The way to go is to use face oils to target your issues separately. Using an assortment of strong essential oils, we will take you on a skin-healing tour.
Acne-Prone Skin:
You've got to think that applying oil to inflamed acne is probably the last thing to do, right? Just think about it again! You can use the right essential oil as a night-time treatment to say good-bye to your inflamed nemesis. Tea Tree oil is filled with anti-inflammatory and anti-septic properties.
This makes it ideal for tackling the germs behind pimples that are the big culprits. Add 6-8 drops of tea tree oil and blend well. Take a spoonful of Aloe Vera Gel. You can store this mixture in a small bottle for fast night-time acne treatment.
*We Recommended :-
Pigmented Skin:
Pigmentation is one of the most common problems of Indian women. Lemon is known for its bleaching properties. Lemon oil, however, is highly concentrated and must be handled with caution.
Mix with your night cream and apply it to the pigmented areas in a few drops. Try using lemon oil only at night, because it increases your skin's sensitivity to sunlight.
*We Recommended :-
Skin Ageing:
Aging is one thing that no one can avoid. The emergence of fine lines and the loosening of the skin increases as the years go by. Pomegranate Oil is exactly what you need to fight this.
With its cell-regenerating and nourishing properties, it is the perfect oil to slow down the ageing process. When you get out of the shower, add a couple of drops and let the oil soak in.
*We Recommended :-
Scars & Blemishes:
Acne is the uninvited visitors that live on your face. Unfortunately, they leave their unwelcome traces as awful Acne Marks when they decide to finally bid us farewell! Lavender oil will come to your rescue if you hate these blemishes.
Mix the Vera aloe gel with a few drops of lavender oil and spot the annoying acne spots. Store it in a jar for the best care and use it as a night treatment.
*We Recommended :-
Dark Circles:
The dark circles are the most discussed trend of skincare and makeup today. Here is the easiest way to properly treat them. Fatty acids and vitamins are full of avocado oil that will nourish your delicate under-eye skin.
Mix and add a few drops of almond oil and avocado oil under your eyes every night.
*We Recommended :-
Unlock all the magical benefits of essential oils to cure all skin problems. We hope you love the post and Get help All About "How To Use Facial Oil". ❤❤❤